Every webmaster knows that in order for a website to succeed in a very competitive market place, such as the Internet, is to get the visitors and traffic to the site. For the most websites, listing on the top of search engines is the priority for the business. Now, the question is how a site can be listed on the top of the search engines. First, your site must be optimized, for the optimization strategy, visit our search engine optimization tool in
Search Engine Optimization
page. Second, your site needs lots of inbound links (backlinks) from other sites. Last, but not least, your site needs some links from the sites having high PageRank value, because one of the most important factors for search engines to determine whose site will be listed on the top is the site's PageRank.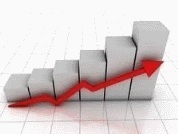 Good quality text links from high PageRank(PR) sites will raise your site PageRank value quickly. As a result, get high PR helps your site ranking higher on search engines, and eventually brings more traffic to you. In our Buy Text Links inventory, we have dozens of high quality sites who are willing to place your site links on their home pages. We not only show those sites' PR values, but also provide the numbers of backlinks to them. The more backlinks the site has, the better, because those backlinks could be linked to your site. Once your site PageRank value gets higher, you, in turn, can sell your links to earn money to cover whatever you had spent (hopefully much more than you spent).
Now, we have special text link packages available. You may purchase
Special Offer
for high PR link packages to achieve the same goal.
Please remember! Your website does not just need a link! Your website needs high quality links from the higher PR value websites. You may find how to buy text links in How it works.
We, at the TextLinks2u, make buy text links and sell text links easier. We provide affordable, high quality text links, and high PR web sites, which are willing to place the text link to your site on their home page. As a site owner, you do not need to make a long commitment nor a long contract to keep the links. You always have a choice of time of the contract, categories which would be relevant to your website and the opportunity to monitor the progress that your website is making as a results of the text links.
Make the TextLinks2u website as your knowledge base place for the search engine optimization, fast PR checking of any website using the Free Google PageRank Checker, view your site link popularity using our Free Link Popularity Checker, buy text links or sell text links, and even submit to our Free Web Directory Submit to get a one-way link from us.